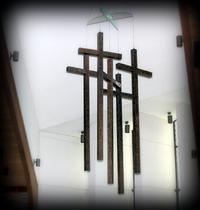 We welcome you and your family to visit our church. While we are seeking a Senior Pastor, our congregation is led by Senior Pastor Kurt Ebert.
Saturday nights at 6:30 pm
Sunday morning at 8:00 am
Sunday morning at 10:45 am
Family Education Hour 9:30-10:30 am
Our church is a leading participant in the Family Friendly Partnership Network and we strive to bring together strong families in Christ as we support one another in friendship, fellowship, and service to our community.
We also have vibrant Youth Ministries for 5th - 12th graders. The Youth Director for these programs is Sam Troemel.
Calvary offers Membership classes throughout the year. If you are interested, please feel free attend a service, call us at 317-783-2000, or contact our Assimilation Director here. We can't wait to meet you!