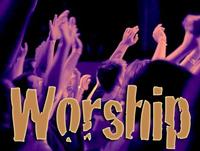 Calvary works hard to ensure that the Holy Spirit is alive and well in our students in order that they may spread the Good News of Christ to those around them! One exciting opportunity that Calvary Middle-School aged students have is to participate in our WAM (Worship and Music) Program.
Students in this program meet with our Music/Art teacher, Mrs. Morrison after school once per week to collaborate on the preparation of Chapel Service. They work together to determine the core message of the service, design the outline of the service, develop skits and interactive plays for the other students to learn from and participate in, and find appropriate videos when necessary to further the desired message.
If you have additional questions, please feel free to contact
Mrs. Morrison.